---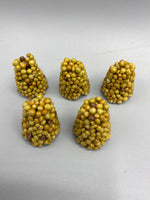 - The quickest and easiest way to fertilise your plants for 5-6 months.
- Just push the tablet into the soil and it will fertilise your plants for you.
- Keep your plants green and healthy the easy way.
These are a brilliant, hassle free way to garden. No more mixing feeds or forgetting to feed your plants, or if you want to rejuvenate some old compost or pots without buying too mush more compost or a whole bag of fertiliser, these are perfect.
We recommend one tablets per 30cm patio pot, hanging basket or bedding area.
Click on the link below to watch a video on how to use the tablets.
https://www.youtube.com/watch?v=FVhVGmWAkqM